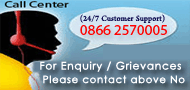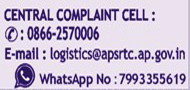 Future Plans

---

Future Plans of A.P.S.R.T.C

---
Migration & Integration of IT projects to new technologies: 
The legacy systems in APSRTC are as independent islands across 174 locations which are mostly in Cobol on Linux platform. APSRTC has initiated the process of migration & integration of all it's existing IT projects to latest technologies, duly automating the non-computerized core areas also. For this purpose a new project, named Centralized integrated Solution (CIS) is launched in the month of April 2012. M/s TCS is going to implement this project for APSRTC with Oracle EBS R12. Further, the migration to latest technologies would help APSRTC in:
Overcoming of current system's inability to operate on the latest technology and address the security issues, which the existing systems could not handle.
Eliminate Redundancy and duplication of the data.
It will also help APSRTC improve it's efficiency and quality of data in the following ways:
Data Integrity: Data integrity can be attained within and between all these systems through centralized data management avoiding duplication of data and enabling data integrity since data would be maintained at a single site.
Easy Data Management: Centralization would help in easier and cost effective management of large amount of data.
Sustained Application: Centralized application would ensure control on the existing application by avoiding multiple versions at different locations. Also any application change will be validated across all the sites in the organization.
Optimum Manpower utilization: The available man power will be optimally utilized at a central location, concentrating on the major issues at a single site.
Data Availability: Access to real time information and desired MIS reports can be extracted from centralized system, providing up-to-date and accurate data for reporting, analysis and decision making.
Standardization: Standardized formats and forms will be built into the new system for easy user operations.  Codes across systems that are currently not uniform and lead to manual effort would be standardized after the integrated solution implementation.
Paperless Office: The Corporation also aims at establishing a paperless office.

---

Business Integration of existing IT Projects in proposed CIS project   (Overview)
---